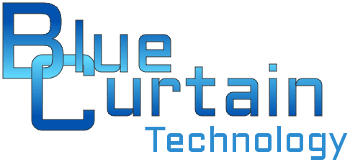 ...treated with courtesy and efficiency. I mattered and that meant a lot to me...
- Elizabeth Brummund
...skilled, reliable, prompt, and they don't make me feel foolish...
- Lyn Pflueger
We've already referred someone to you.
- Gale Bonertz
...provided truly top notch service...
- Jocelyn Hastie
...reliable, efficient and hands on for all computer, printer and electronic issues.
- Karen MacKenzie
...always go out of their way to help me even if my problems are elementary.
- Donna Galvin
Very knowledgeable, very helpful, kind and considerate...
- Jane Setka
Good customer service and support...
- Sonya Thompson
They have taken the time to understand our issues and our goals for the software solutions they are providing
- Wildor Bollhorn, Chesapeake Uncommon Design
Very good professional service; prompt, and efficient.
- Andy Melnyk
...they were able to transfer my files to a new hard drive as well as set up my dual drive backup system! Well done fellas!
- James Tucker Furniture
...Within an hour I was back using my computer...
- Pat Mahon
Very helpful!!!
- Snowflakes and Blossoms
Prompt service. Did exactly as requested.
- Ben Bouchard
...always goes out of his way to help you.
- Helen King
You are there when I need your services...
- West Rock Safety
Brendan has been a huge asset to our law firm...
- Julie Swanson - Real Estate Paralegal - JE Fletcher Professional Corporation
Quick response and always knowledgeable!
- Charles Clark Medical Clinic
They responded to my request immediately...
- Edward Mercer
Great service, always gets the job done!
- Jackie Cobb
...They have very reasonable rates and good people skills.
- George Huddlestun
...can walk me through the solution steps so well, and you don't consider any question too dumb to answer.
- Maura Cassidy
...Amazing service!!! Thanks so much.
- Kim - Jameson's Sales Agency
...can be relied on to solve and answer any questions...
- Betty Opsahl
Prompt and quality service!
- David C. Thompson Prof Corp
...Excellent service! Very knowledgeable!
- Mary Djufors
Great personal service!
- Don Mustard
...showed me things that I did not know my computer could do...
- Jay Simcoe
...give the impression of wanting to help and not just making money.
- Malcolm Carvell